Through The Roof, under the direction of Sandra Sdraulig AM, offers executive coaching tailored specifically for women. Simply put, we provide women with strategic guidance, planning and problem solving training.
Executive coaching for women is a regular allocated time for strategic thinking, self-reflection and performance improvement in a confidential, trusting environment that offers support and an unbiased perspective.
It's a safe environment where you can admit challenges, failures and fears and devise strategies to respond to them.
Through our coaching for women, we aim to build confidence and work holistically with both career and personal development to deliver more effective leadership.
Executive Coaching Designed for Women
Women working towards leadership positions face unique circumstances and challenges.
Although women have been graduating from university at higher rates than men for the past 25 years and many are keen to become senior executives, only 10% of key executives in ASX 200 companies are female. Women also comprise only approximately 18% of ASX Boards.
Despite the good intentions of many companies and the enthusiasm of women to contribute at executive levels, these statistics have improved only slightly over the past 10 years.
At Through the Roof, we are committed to tackling this. We do this by examining individual leadership style, organisational cultures, and notions around influence, courage, confidence and communications.
Our approach is adaptable to the needs of individuals and companies; for some it is about meeting future employment needs, for others it's tied to recognizing the benefits of a broader decision-making perspective.
As an organisation focused solely on coaching women, we aim to deliver real results for women in executive roles.
Delivering effective executive coaching requires a flexible approach.
That's why Through The Roof offers a broad range of services, including:
Business Planning
Assist in clarifying the vision and future strategic directions of your company as well as help shape your preferred organisational culture.
Career and Personal Transitions
Offer support and guidance through changes in career and life. This may also involve the process of applying for or preparing for a new role, returning back to work or negotiating a new or renewed contract.
Personal and Business Branding
Work with you to enhance your professional or business profile and positioning.
Confidence
Assist women to develop a healthy self confidence and sense of self worth. A lack of confidence can be debilitating and it's often in circumstances when we need it most. Women often say they lack confidence and yet confidence is often not related to abilities but self- perception. Increasingly confidence is being understood to be a skill, not just a personal characteristic.
Subject Specific Sessions
Sessions may be focused on a specific issue that is examined closely for a period of time. It may be around managing staff, board or stakeholders.
Board Appointments
Assist with identifying, securing and preparing for board positions.
Wellbeing
Health and wellbeing are vital to delivering at an executive level. Executive coaching offers ways and modes of managing stress and identifying the most effective personal coping mechanisms.
Executive Support
Being an executive or running your own company can sometimes be isolating and lonely. An Executive Coach is that impartial, trusted confidant and support.
These leadership sessions are shaped by your needs and built around a relationship of trust, confidentiality and respect.
Each session has an agenda, starting with two or three points around your professional and personal goals, ambitions, challenges, projects and behaviours: essentially whatever is keeping you awake at night. There isn't a standard program; it's tailored for you and responds to your specific work and personal environment and circumstance. We are able to conduct sessions in person or on Skype, nationally or internationally.
What Executive Coaching Offers
Benefits for you
SUPPORT: During significant changes in one's life and work, it can offer support with a view to developing new skills and perspectives. It acts as an impartial sounding board to break the sense of isolation.
PLANNING:Executive coaching for women can be a powerful mechanism for planning and clarifying strategic business priorities.
REFLECTION:It offers a quiet reflective space to: take stock of where you have come from and want to get; work out issues that have arisen; determine what needs to be done and how. It's a forum within which to examine different approaches you can take to a particular situation or challenge, often around managing your business, staff, boards and stakeholders.
LEADERSHIP DEVELOPMENT:It encourages personal and professional leadership development through greater self-awareness, insight, the identification of recurring patterns and the identification of things that might be holding you back. It enables career planning and the preparation or process of applying for a new position. Additionally, it offers support in transitioning into an executive role or Board position.
CONFIDENCE: Executive Coaching instils confidence that builds through the reassurance of clarity of purpose, motivation and intention.
WELLBEING:With health and wellbeing vital to delivering at an executive level, executive coaching can offer ways and modes of managing stress and identifying personal coping mechanisms.
NETWORKS:It provides access to useful business and personal networks.
Benefits for your business
LEADERSHIP DEVELOPMENT: Executive coaching assists with the identification and development of organisational leaders. It offers valuable and high level support for executive career development and progressions from a senior manager role to an executive role.
COMMUNICATION: It helps your management team achieve clearer communication and improves their internal functioning.
FOCUS:It better aligns individual contribution to organisational culture and goals to maintain a focus on priority issues. Additionally, it helps to clarify roles and responsibilities.
SUPPORT: In dealing with challenges and crises it provides valuable support and perspectives to achieve an optimal result.
STAFF RETENTION: Effective in retaining loyal and experienced staff. Reduces the high cost of retraining and recruitment, especially in situations involving maternity coaching.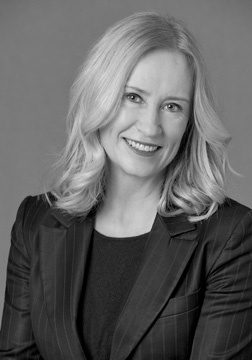 Through The Roof's founder, Sandra Sdraulig AM, is an Executive Coach and lawyer with more than 20 years' experience as an executive and CEO in both the commercial and cultural sectors of the Australian film, TV and digital media industry. While gaining this experience she developed a reputation for innovation, leadership and delivering exceptional results within complex, diverse and ever-changing companies.
Sandra was CEO of Film Victoria from 2002 to 2011; Executive and Artistic Director of the Melbourne International Film Festival; Film Distribution & Marketing Manager for Palace Entertainment and Distribution Manager for the Australian Film Institute.
In 2012 Sandra was awarded an Order of Australia (AM) for her leadership in film and TV.
Most recently she produced & presented a highly regarded weekly film & TV interview program delivered on behalf of the Australian Film Television and Radio School, Sydney and the Australian Centre for the Moving Image, Melbourne. The well-researched sessions helped inform audiences about the career trajectories and the creative processes that shaped individual careers.
Sandra has also worked within a diverse range of business models – privately owned companies, statutory authorities, not for profit and membership based organisations – that have operated locally, on both a state and federal level, as well as internationally.
She offers a multiplicity of perspectives given Board experience as CEO, Board Director and Chair. Formally, she holds degrees in Law and Arts.
As well as leading Through The Roof Executive Coaching Women, Sandra also consults to the screen industry on strategic policy and planning, is the Chair of the Adelaide Film Festival and Vice President of The Natalie Miller Fellowship. She lives in Melbourne.
Sandra is a certified Executive Coach through the Institute of Executive Coaching & Leadership Australia, part of the International Coach Federation. She applies a strengths based executive coaching philosophy.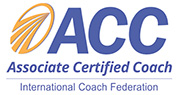 Sandra brings great depth of experience and wisdom to her coaching. Her keen insights and people savvy skills combined with her clear communication style has given me great support in meeting workplace challenges and strategising aspirations. She's a great listener and when she speaks, gets to the heart of the issues. I can't recommend her highly enough. Executive in Creative Industry.
Working with Sandra has been a real highlight in terms of professional development. She creates a safe, non-judgemental space in which to reflect, explore and develop. Our time working together was invaluable, providing a wonderful opportunity to examine how I operate as a CEO. At the end of the process I felt focused, nourished and re-invigorated. I found the process totally transformative. CEO, Health and Wellbeing Sector
Sandra steered me through a competitive executive appointment process with great clarity, professionalism and sophistication. She is a generous, supportive and incisive coach, drawing on her own outstanding career accomplishments and imparts great wisdom and insight. Most of all, Sandra enable me to identify and articulate the breadth of my own skills and gave me the confidence to see myself succeeding in a challenging new role. I got the job. I heartily recommend her services. CEO, Entertainment Industry
Sandra helped me work through a number of challenging issues, including issues with my Chair. I found Sandra's executive coaching to be extremely valuable and personally rewarding and would recommend it to anyone in an executive position, particularly professional women. Finance Executive
I found it extremely helpful. I would recommend Sandra and Through the Roof to any woman at any stage of their career regardless of whether you are clear of your goals or unsure of your next steps. It resulted in clearer communication, better negotiated deals and increased confidence. I am extremely happy with the results. Accountant and Business Owner
The benefits of Executive Coaching provided by Through the Roof have been immediate and powerful. By gaining greater insight into my career path and personal motivations, I have been able to clarify my priorities going forward, strengthen my visibility and as a leader in my industry, own my participation in the success of my company and projects. Sandra Sdraulig's coaching process has assisted me in achieving my goals over the past twelve months and more importantly, have a deeper understanding of my new goals ahead. I heartily recommend Through the Roof. Business Owner
If you are interested in any of our executive coaching services for women, or simply want more information, please don't hesitate to contact us. We'd love to hear from you.